Update and How to Use this Blog
First a caveat: my blog has detailed entries on college admissions going back about five years, at this point.  My current policy is to keep most of my posts up, as a kind of archive of college application information and also because there are only so many essay types that the colleges can offer. Certain kinds of prompts show up every year, and in many cases, I have already written about the prompt type.  This kind of analysis continues to be useful.
I mention all of this because I can see what people are reading on my blog, and there are a number of you, Dear Readers, who are reading last year's essay prompt from, for example, the University of Chicago, on the mantis shrimp (Note:  unlike the NSA, I do not see your metadata, cannot access your e-mails, am not storing information on you, and can only see the number of people who look at my posts, per day.  So no, I am not spying on you.  I just know, in aggregate, what you are reading.)
I think the mantis shrimp  is a fun prompt, and if I do say so myself, my  post on the mantis shrimp is also informative and high-quality; it just doesn't have anything to do with this year's University of Chicago essay prompts.  I have started discussing this year's Chicago's essay prompts in the two posts that precede this one, so have a look at those here:
U Chicago Essays 2014-2015: Post One on Essay Prompt Two
U Chicago Essays 2014-2015: Post Two on Essay Prompt Two
We are currently in the 2014-2015 application cycle, so use caution when visiting college admissions websites–at least for the next two weeks (I am writing this on July 21st, 2014; August 1st, 2014 is the date most app sites go live, with this year's prompts and information).  Only a limited number of universities have so far posted this year's prompts, or have confirmed that they will be retaining this year's prompts–look below for more on these.
On the other hand, I have dozens of old posts on topics like writing about books, or on how application essays are evaluated or on how to write essays that don't look like the typical, boring, five-paragraph essay format taught in high school.  These posts are still useful, so they should be read, by anybody who has to deal with an essay on a book or idea that interests them, or who wants to know how essays were and still are evaluated, or who wants to write a good essay that isn't a rote exercise.  By all means, read and use posts like these; just don't send Chicago an essay on the mantis shrimp this year.
Developments in Application Portals–Universal vs. Common App
The 900-Pound Gorilla Tag-Team of College Admissions includes Naviance and the Common Application.  This is due to the large number of colleges using both, and the fact that Naviance currently operates in coordination with the Common Application.  This tandem has become somewhat controversial, partly because it starts to look like a racket when so many students are directed to third-party organizations when they apply to college–organizations that take a cut of application fees–and partly because the Common Application web portal was such a disaster last year.  I hasten to add that I am sure the Common App people have their act at least somewhat better organized this year, but the trouble last year went on, literally, for months, and forced a number of big-name colleges to extend application deadlines.  In a way, this actually benefited some students, who were able to keep working on essays and other information, but at the cost of considerable stress.
One side effect of last year's Common App fiasco has been an increase in the number of colleges adopting the Universal Application, which has the advantage of being simpler to use and generally easier to navigate.  Unfortunately, Naviance has not yet incorporated the Universal App into its system, and the Universal App does not have as many colleges using it as the Common App does–but many more have signed up in the last year, and I expect Naviance to adopt the Universal App by the 2015-2016 application season.  Here is an example of a college that adopted the Universal App this year:
Published February 18, 2014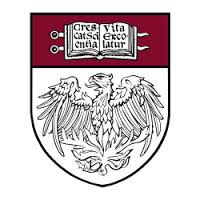 College applicants next year will have more application options as the University of Chicago is joining the Universal Application.
"We decided to announce we will join the Universal College Application for the next application year now because we want applicants, families, recommenders, and the Higher Education community to know of our commitment to providing them with an application option that is easy to use, reduces stress, and simplifies the process," said Jim Nondorf, Vice President for Enrollment at the University of Chicago. "We have been very happy with how easy it has been to work with the Universal College Application team."
And here is a link to the Universal Application:  Universal Application Portal
Getting Started Now:  Some Application Essay Prompts are Already Available
The Common Application is using the same essay prompts this year as last year, which I will link below; some schools have posted early or are keeping last year's prompts–University of Chicago has posted new prompts and Penn, for example, will be using last year's prompts, so there are essays that can be worked on as of right now.  I also e-mailed Berkeley and was told that they will be using the same prompts (though, in a typical bureacratic maneuver, my contact also said that if anything changed,  I should see their website?!  Because this seemed a bit equivocal to me, I will not link the U.C. application portals yet.)
Links to some essay prompts that are already available below:

Common Application Essay Prompts, 2014-2015
University of Chicago Essay Prompts
University of Georgia Essay Prompts
These are all prompts for this year, which is the 2014-2015 application cycle–this is your application cycle if you are a rising senior/will be graduating from high school in 2015.
That's all for now.  I will be back soon with some thoughts on application trends and will be posting on a variety of essay prompts for popular colleges in the coming months.  If you need college advising or essay editing help, I am currently fully booked from roughly August 1st-15th, but will have editing slots open in the second half of August.  Good luck and good writing.